Sutton Council information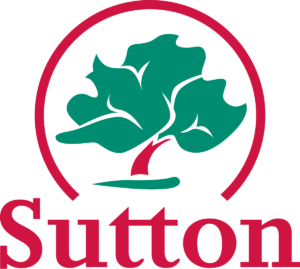 Sutton, a vibrant borough located in South-West London, has emerged as a promising destination for property investment and expansion. With its strategic location, excellent transportation links and ambitious redevelopment plans, the borough presents an exciting opportunity for homeowners looking to enhance their living spaces and increase their property value.
Area: 16.93 SQ.M
Population: 206,349
Number of Properties: 84,300
Predominant Property Type: Varied – Detached houses, semi-detached houses, terraced houses, flats, and apartments
🛈 Our strong knowledge of the local planning regulations and great relationship with its planning officers is what enables us to achieve positive results for our clients, time and time again. 
Why invest in home improvement in Sutton? 
Sutton, a picturesque and family-friendly borough in London, offers an array of compelling reasons to invest in home improvement. With its leafy suburban neighborhoods, excellent schools, and abundant green spaces, Sutton is an ideal location for individuals seeking a high quality of life. The borough's strong sense of community and commitment to preserving its heritage create a welcoming atmosphere for residents and investors alike.
One notable aspect of Sutton is its ongoing efforts to enhance its infrastructure and amenities. The borough has seen significant investments in modernizing its town centers, improving transport links, and developing cultural and leisure facilities. These initiatives have contributed to the borough's rising popularity and increasing demand for well-maintained and upgraded properties.
Furthermore, Sutton boasts convenient access to central London through its excellent transport connections. With multiple train stations and reliable bus services, residents can easily commute to the city while enjoying the peaceful suburban lifestyle offered by the borough. This accessibility adds value to properties and attracts potential buyers and tenants.
Investing in home improvement in Sutton enables homeowners to capitalize on the borough's desirability and growth potential. By upgrading and enhancing their properties, individuals can create modern, comfortable, and energy-efficient homes that meet the evolving needs of buyers and tenants. With Sutton's reputation as a family-oriented and safe borough, home improvements can significantly increase the market value of properties, providing a solid long-term investment opportunity in this charming and well-connected area.
Popular Extensions in Sutton
While we're dealing with all types of home improvements and extensions in this borough, the following are the most popular extensions:
Let's get your palns approved!
Testimonials
Words of happy clients:
Great work time and time again!
I have been using Redwoods for a while, I'm so glad that I found them, I'm constantly receiving a professional and smooth service
Thank you!
Our lease plan was ending, we were finding it difficult to renew it. Redwoods jumped in and saved the day.
Absolutely superb!
Redwoods made it happen. Thanks for your expertise and professionalism. Project success is thanks to you.