Welcome to redwoods
Planning Made Effortless
The home of planning, architecture, and home extensions. My team and I look forward to assisting with your home improvement plans and planning.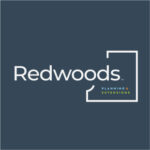 Shloime Godlewsky
Founder & CEO
At Redwoods, we're not just about planning and home extensions – we're about helping clients turn their property dreams into reality.
With a team of carefully selected experts by your side, you can expect more than just services; you can expect exceptional results.
With more than five years of experience and thousands of successful projects under our belt, we've learned to talk results.
Our commitment to achieving the maximum for your project drives us to explore every possibility and push the limits to get your project approved and started.
Expert Planning Solutions
Our skilled team understands local regulations, enabling us to navigate complexities and enhance your chances of obtaining planning approvals.
Creative Excellence
We craft unique plans unlocking property potential, adding value and appeal. Every project is different and we tailor solutions to your property and goals.
Personalised Approach
We thrive on delivering a seamless experience, handling challenges so your project takes off effortlessly.
The Structure
Redwoods Teams
Testimonials
What They Say
Great work time and time again!
I have been using Redwoods for a while, I'm so glad that I found them, I'm constantly receiving a professional and smooth service
Thank you!
Our lease plan was ending, we were finding it difficult to renew it. Redwoods jumped in and saved the day.
Absolutely superb!
Redwoods made it happen. Thanks for your expertise and professionalism. Project success is thanks to you.
read articles
Latest Planning News
In this article, we'll explore ground floor side infill extensions…