In this article, we'll take a closer look at different types of porch extensions to help you make an informed decision before going ahead and applying for one. Let's start with the basics:
What is a Porch Extension?
Transform the gateway to your home with a bespoke ground-floor front porch extension.This small structure is built over your existing front door and creates additional space between the outside world and the front door of your house.
Why should I consider a porch extension?
A porch not only makes good use of this space by extending your home, but building a porch is a fast and cost-effective way to revamp the front of your home by adding to its aesthetics and increasing the value of your property.
Whether you want to store muddy boots, add additional security or spruce up the entryway for your guests, the choice is yours with this versatile construction.
Things to consider
Porch extensions can vary in design and size, ranging from simple roofed structures to more elaborate enclosed spaces.
Porch extensions can be built using various materials such as wood, brick, or even glass, depending on the desired aesthetic and functionality.
Porch extensions serve multiple uses, some porch extensions may include windows, seating areas, storage spaces or can even be minimalistic to just embrace the outdoors from within.
Porch extensions can create a more grand entrance to your home with the right choice of door(s).
What are the benefits?
As household bill costs continue to soar, incorporating an additional safeguard against external elements to minimise heat loss.
Increased curb appeal can be achieved by increasing the visual aesthetics of your home.
You can establish a protective barrier that effectively creates another "wall" between your original front door and the outdoors.
Do I need Planning Permission for a Ground Floor Front Porch Extension?
This type of porch extension does not usually require planning permission if it complies with permitted development rights. With that being said, some designs can fall outside of this piece of legislation.
We would encourage you to get in touch with us for expert guidance on this topic.
---
Average Cost: £3500* (estimated)
Lead Time: 1 Week*
Jobs Completed by Redwoods: X
Popular For: Detached, Semi-Detached & Terraced Houses
---
What types of porch extensions are there?
1. uPVC Porch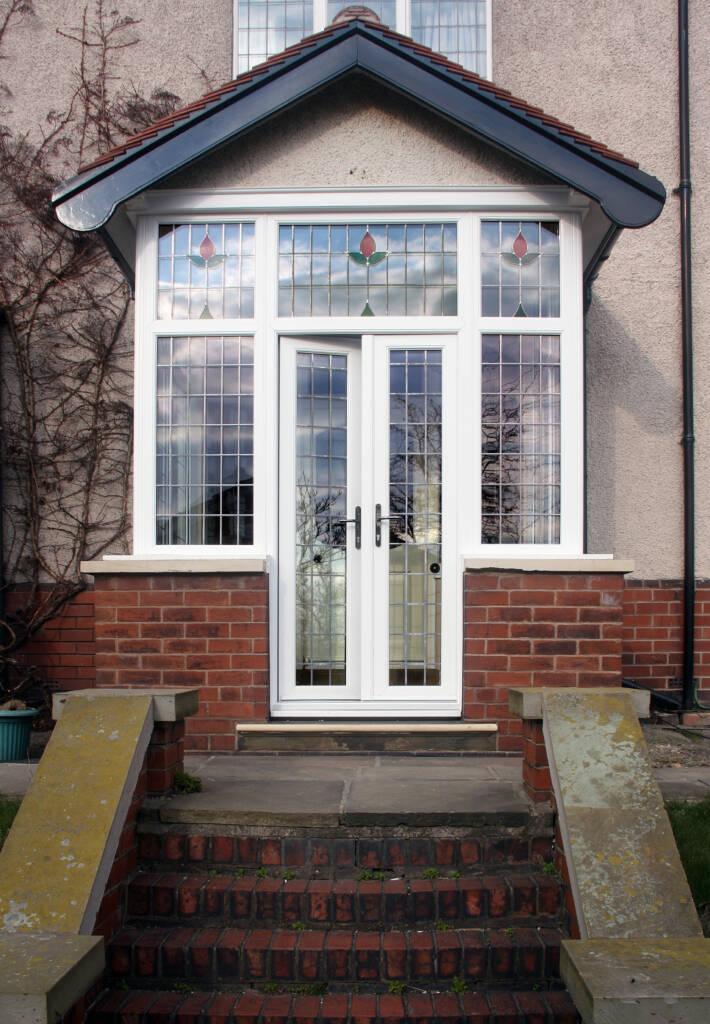 The UK frequently embraces this popular design known for its simplicity, swift installation, and cost-effectiveness. This type of porch offers an excellent balance between value and affordability, all while maintaining a sleek and organized appearance. It proves to be an ideal choice, especially when space is limited.
2. Brick Porch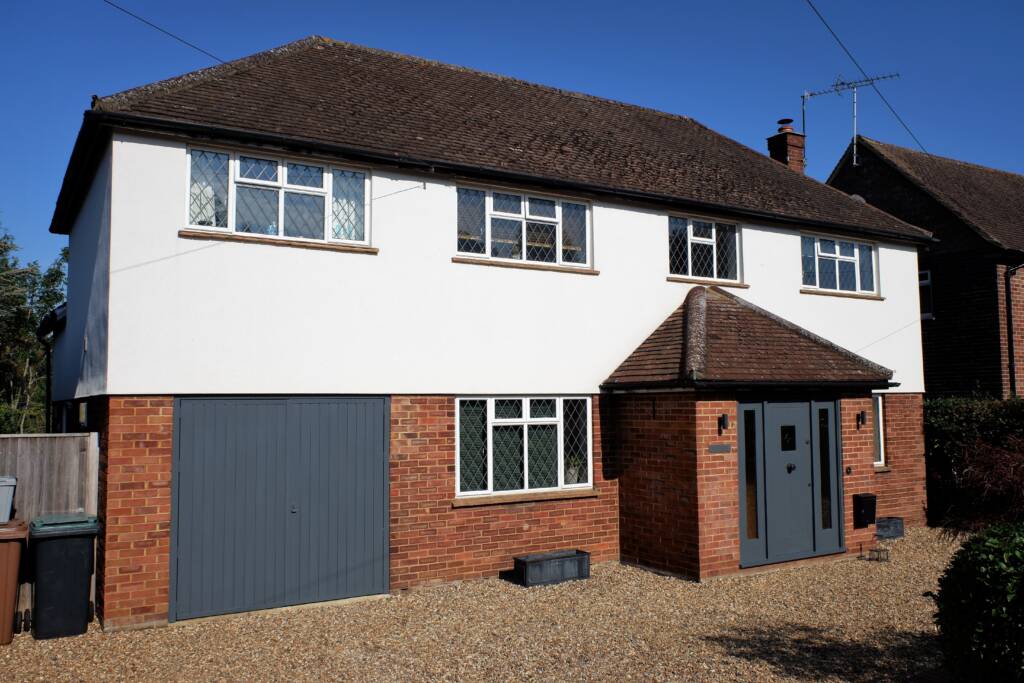 For homeowners with brickwork homes seeking a porch that seamlessly complements their existing design, brick porches prove to be an excellent choice. These sturdy structures are built to last, displaying minimal signs of wear and tear over an extended period. With a wide array of brickwork patterns available, you have the opportunity to create a truly distinctive and personalized porch that stands out from the rest.
3. Aluminium Porch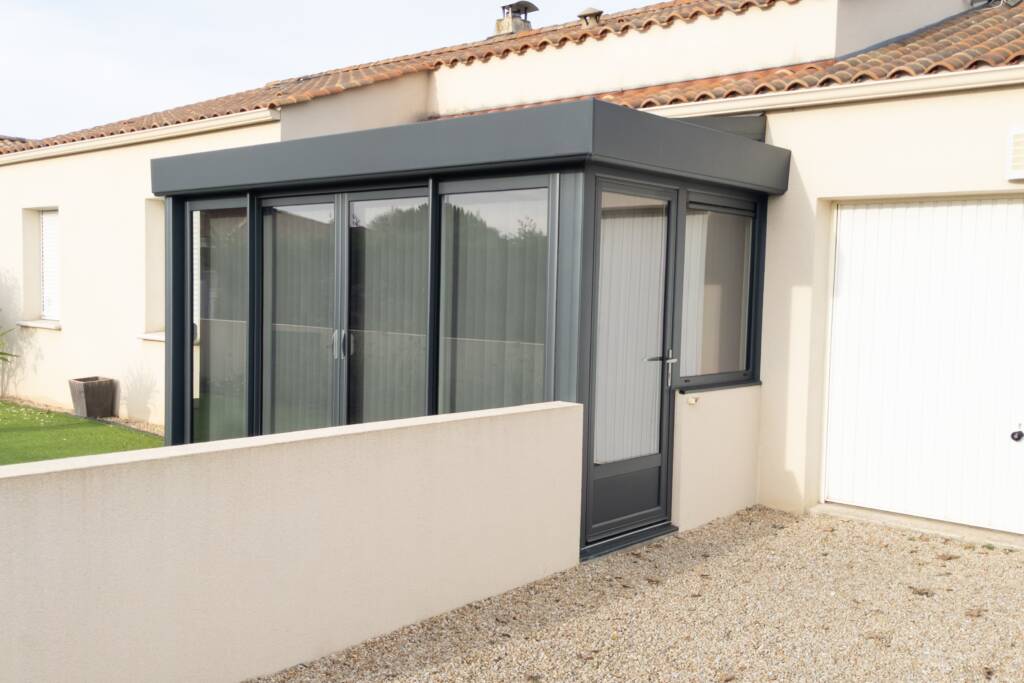 If it's uniqueness you're after, aluminum porches are certainly worth considering due to their unique style and design possibilities, which may be more challenging to achieve with standard brick or uPVC porches. In addition to their aesthetic appeal, aluminum porches often provide enhanced security features, making them a preferred choice for homeowners seeking robust door options. Moreover, the installation process for aluminum porches is typically swift and efficient, ensuring minimal disruption during the construction phase.
Porch Extension Ideas/Uses
1. Storage Solutions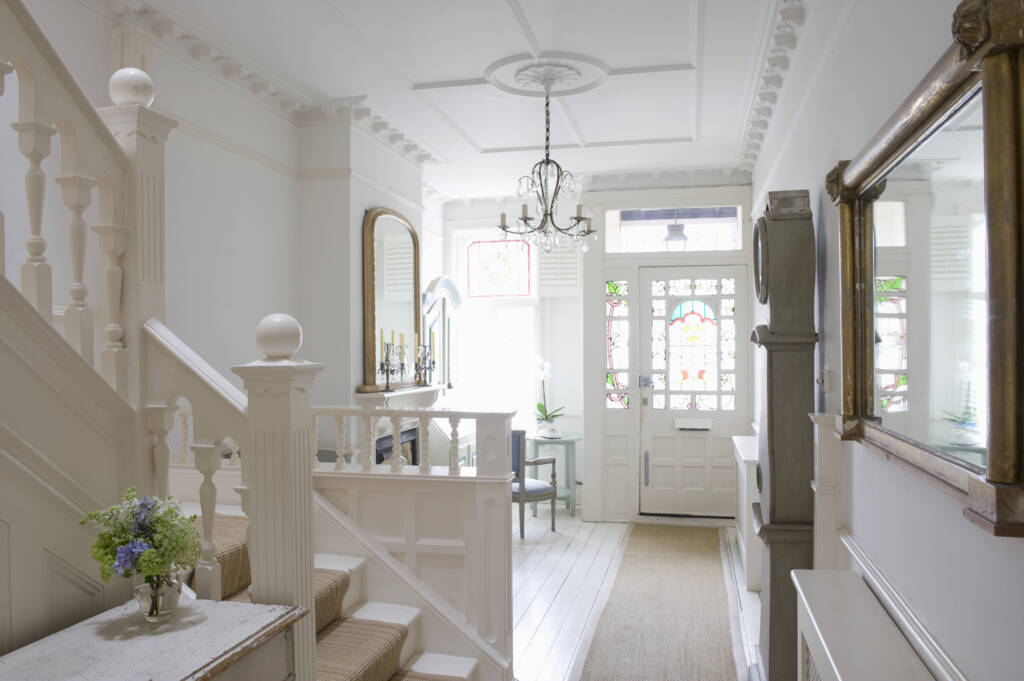 A front porch offers valuable additional storage space beyond just a coat rack. With a larger porch, you can install shelving units or chest drawers to store coats, dog leads, and other essential items conveniently near your exit point. Additionally, a shoe rack can keep your footwear organized and easily accessible, eliminating the need to clutter your bedroom and preventing shoe prints on your carpets. To further enhance the porch's appeal, consider adding decorative picture frames and ornaments on top of the storage units, making it feel like an integral part of your home.
2. Install A Glass Roof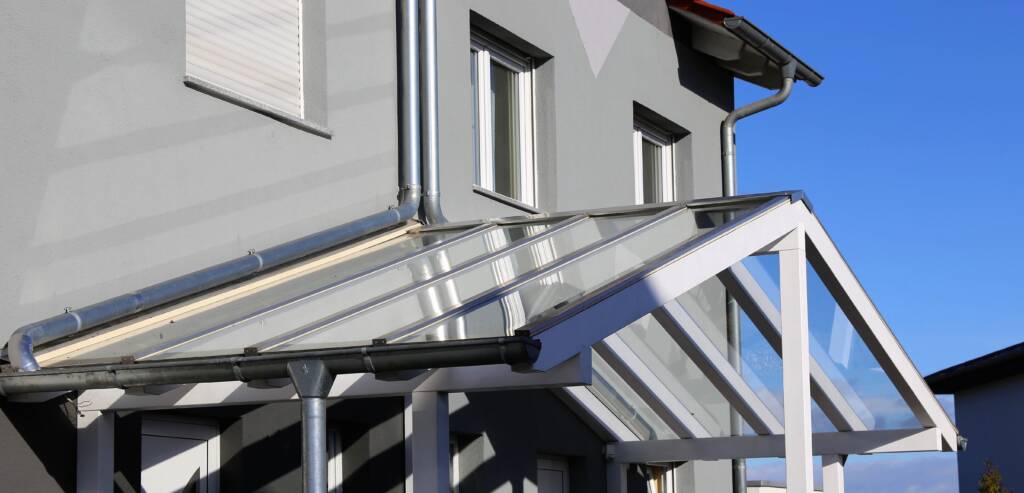 Like conservatories, porch roofs can be designed to maximize natural light by incorporating a transparent or translucent material. This allows sunlight to pass through, brightening both the porch and potentially the adjacent areas of your home, especially if an internal door is not utilised.
3. Get Creative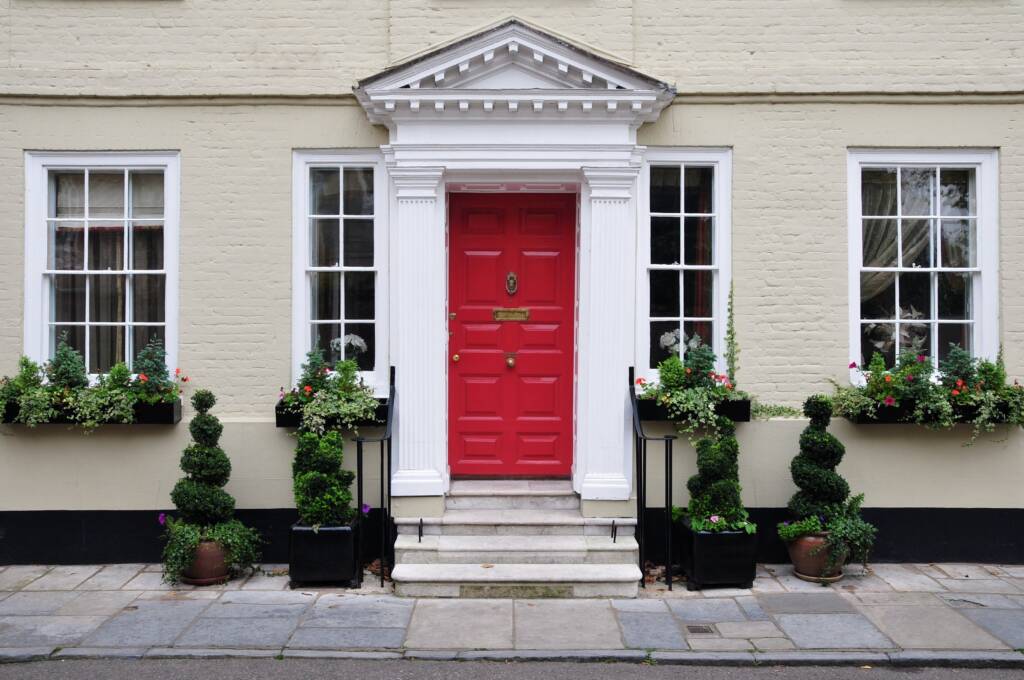 Your porch is an extension of your home, so make it vibrant and exciting. Add family pictures, funky designs, and a bright, colorful door to inject personality. The contrast of a bright door against a brick porch creates a captivating appeal and ensures your home stands out.
4. Install Double Doors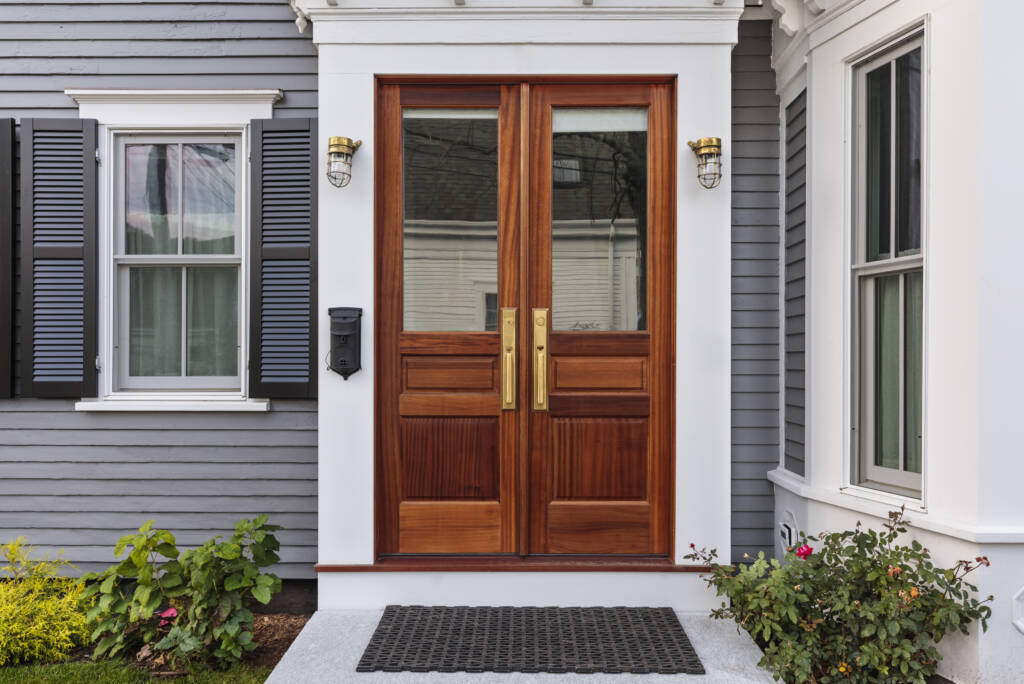 Make your porch the centrepiece of your home with spacious double doors, perfect for that extra curb appeal and enjoying your front garden.
By considering these advantages along with the energy-saving benefits previously mentioned, a porch extension becomes a valuable addition to your home. It not only enhances the functionality and appeal of your property but also creates a welcoming space that connects your indoor and outdoor areas seamlessly.